Apple Automotive History
In 1976, with the purchase of Capital Volkswagen of Steelton, PA, the Stewart Companies extended its spirit of ingenuity and innovation into the automotive industry. Though steps removed from its construction industry core, the automotive market presented great opportunity for growth and diversification for the Stewart Companies. Strongly rooted in York County, the Stewart Companies began its network of dealerships within the York market through the purchase of Ammon R. Smith Chevrolet in 1983. With the purchase of this York dealership, the name was changed to Apple Chevrolet and a new facility was built along Route 30, in what is today, the Apple Auto Park.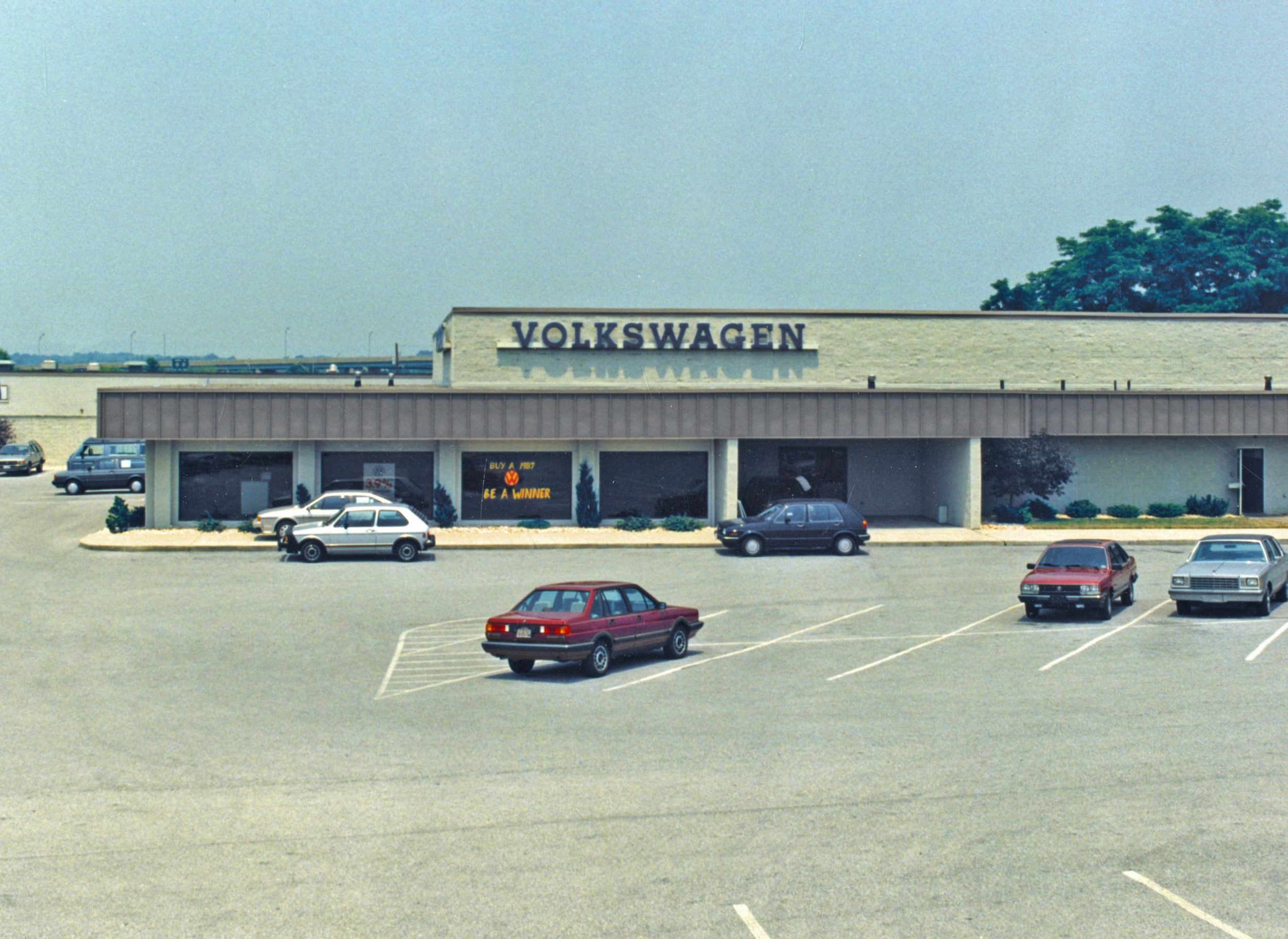 Origin of the Apple Brand
With most car dealerships carrying a family name, the Stewart Companies sought to stand out in the marketplace with a basic name that would be easily recognized.  After considering numerous options, the name Apple was chosen for its usefulness in creative advertising and placement in directory listings.  With brand consistency and growth in mind, the Apple name carried throughout the years and evolved into what is now, the Apple Automotive Group.
Growth of Apple Automotive
1983 - Purchased Ammon R. Smith Chevrolet, the name was changed to Apple Chevrolet and a new facility was built along Rt. 30.
1987 - Apple was first in line to win the Cadillac franchise in the York market. A new facility was built next to Apple Chevrolet.
1991 - Apple purchased Diehl Subaru and moved to a new location along Rt. 30.
1994 - Griffith Chevrolet in Red Lion, PA was purchased and the name was changed to Red Lion Chevrolet.
1999 - Apple purchased Mac Jones Ford of Red Lion, PA and changed the name to Apple Ford.
2001 - Apple began a decade of huge growth with the purchase of Heritage Honda of south York, PA.
2003 - With Apple Chevrolet, Apple Acura, Apple Subaru, and Apple Honda all residing side-by-side, the massive facility was officially named Apple Auto Park.
2005 - After being purchased in 2003, Shaull BMW/Cadillac of south York join the Apple Auto Park as Apple BMW and Apple Cadillac.
2007 - York Nissan of east York was purchased and renamed Apple Nissan.
2008 - In order to better serve its customers, Apple built a cutting-edge car wash/detailing facility within the Auto Park. The car wash is used for all new and used cars and also features a "Car Wash" club that serves over 800 cars daily.
2009 - An expansion was made to Apple Chevrolet's original auto body shop in order to create a state of the art Collision Center equipped to handle all types of body work for any make/model vehicle.
2012 - A second Apple Collision Center was opened in Hanover, PA with the purchase of the Faulkner Collision Center.
2013 - Apple purchased Beasley Ford/Lincoln, adding a new brand to their stable and expanding their Ford presence in the York market.  The dealership assumed the name Apple Ford Lincoln of York.
2014 - The purchase of Pritz Auto Body, a fourth-generation family-owned business established in 1929 added three new facilities to support collision repair needs in the York market.
In September 2014, Apple purchased Hanover Chrysler Dodge Jeep Ram (CDJR), adding four new vehicle brands to its automotive fleet-the dealership assumed the name Apple Chrysler Dodge Jeep Ram of Hanover (CDJR).
2016 - Apple purchased Hakes Auto Body, located near Hallam, PA.
2018 - Apple purchased York Collision Center, and immediately completed a facility expansion and overhaul to bring it up to Apple Automotive specifications. This same year Apple purchased two independent, privately owned businesses; Your Auto Source and Auto One.
2020 - Apple Automotive purchased Hanover Honda to expand their presence in the greater Adams County market. This Honda dealership joins the existing Apple CDJR of Hanover and Apple Collision Center of Hanover locations.
Apple Automotive Group continues to expand and acquire new product lines.  Today, more than 800 associates proudly wear the Apple logo as they dedicate themselves to providing the best customer service to the York and Adams County areas.